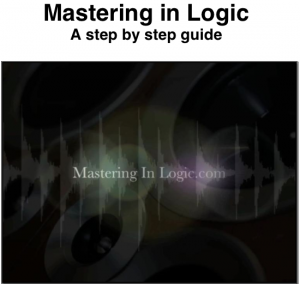 Hello Logic users,
While we beaver away preparing all the mastering videos why not get on our early bird mailing list and receive a FREE PDF.
Mastering In Logic – A step by step guide will provide you with the basic outline and key work flow that is essential to mastering your music in Logic Pro. If you don't understand the mastering process you'll have a tough time getting your music to sound the way you want it to.
Simply pop your email into the box below or at the side of the of your screen and we will send you the Mastering guide. That's not all though, as you will be on the early bird list Mastering In Logic will send you exclusive mastering videos before they are made public.
Now you can't get better than that!

Join Our Mailing List and get your FREE PDF Logic Mastering guide! Sign Up Below