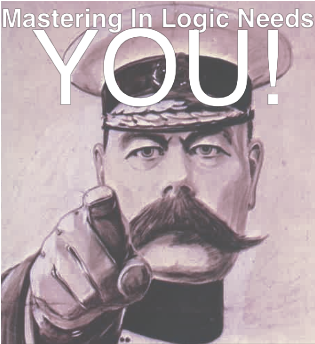 HAVE YOUR SAY!
Mastering in Logic needs your help.
We aim to make this site the most comprehensive mastering tutorial site on the web.  We are also aware that there may be frustrations that you have when mastering that we may not cover and so can only create and solve your problems if we know what you want.
Take a look at the course overview (menu above) and see if there is anything you think we have missed, if there is drop us an email and we'll consider creating tutorials based on your needs.
You can email Darren at darren@masteringinlogic.com
Alternatively why not have your say by taking our short survey.  The survey will help us to get to know you and understand better where solve your mastering needs.  The survey will only take a few minutes to complete and we will not store or share any personal information.
You can take the survey now by clicking the image below.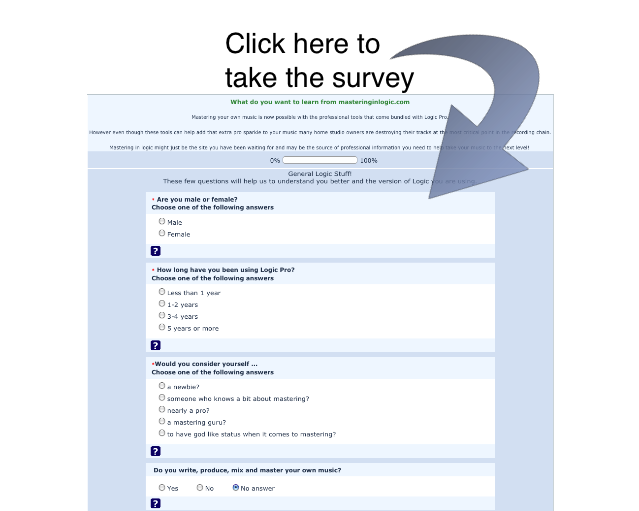 Thanks in advance from the mastering team!